Capping off 2022 with their 6th straight sell out, Englebrecht Promotions & Events sold out every single Fight Club OC show (1500 in attendance) from the Hangar at the OC Fair & Events Center in Costa Mesa, CA this past year. A mood of jubilance gripped the crowd as veteran ring announcer Mike Hart got the evening started by introducing each of the combatants.
The opening bout was a spirited 4 round boxing match in the super welterweight division. Anaheim's Antonio Garcia (2-0 2KOs) battled City of Industry's Josias Gonzalez  who was making his pro-debut. Both fighters met in the center of the ring and it was a war for the 3 rounds that it lasted. Gonzalez's southpaw style seemed to give Garcia trouble in the first round. Then, Garcia switched gears in the second as he cranked up shots to the head and body. He dropped Gonzalez towards the end of the round and he seemed to be saved by the bell. The third round was all Garcia as he continued to pummel Gonzalez and the fight was waved off by the referee. Gonzalez drops to 0-1.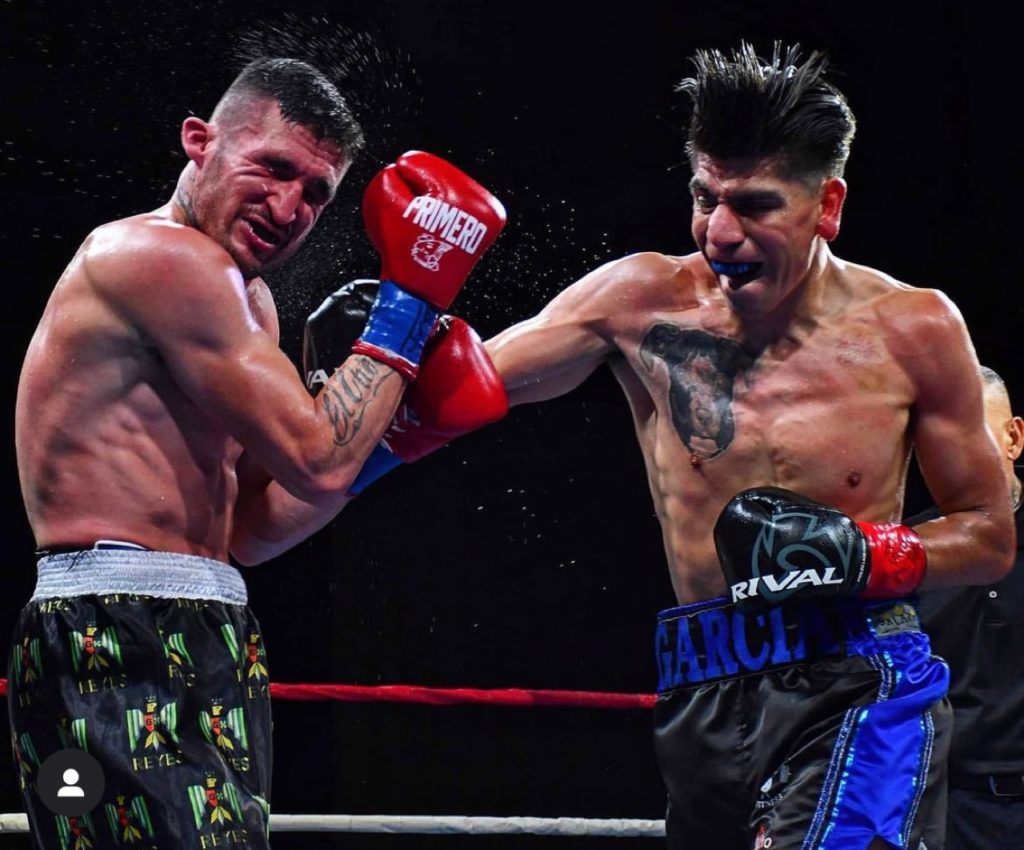 Moving into the discipline of MMA, we saw a 3 round featherweight match between Long Beach's Lance Lee (0-4) vs. Huntington Beach's Yannick Krahenbuhl (1-1). With both fighters looking for their first pro victory they pummeled one another for the entire 3 rounds. Each fighter had their moments in various parts of each round. Krahenbuhl went in for many takedowns, while Lee was successful with leg kicks and ground and pound. In the end, Lee seemed busier taking at least the first 2 rounds, but the judges gave it to Krahenbuhl via a split decision. No matter how you look at it, both fighters gave great accounts of themselves and nary a "boo" was heard in the Hangar.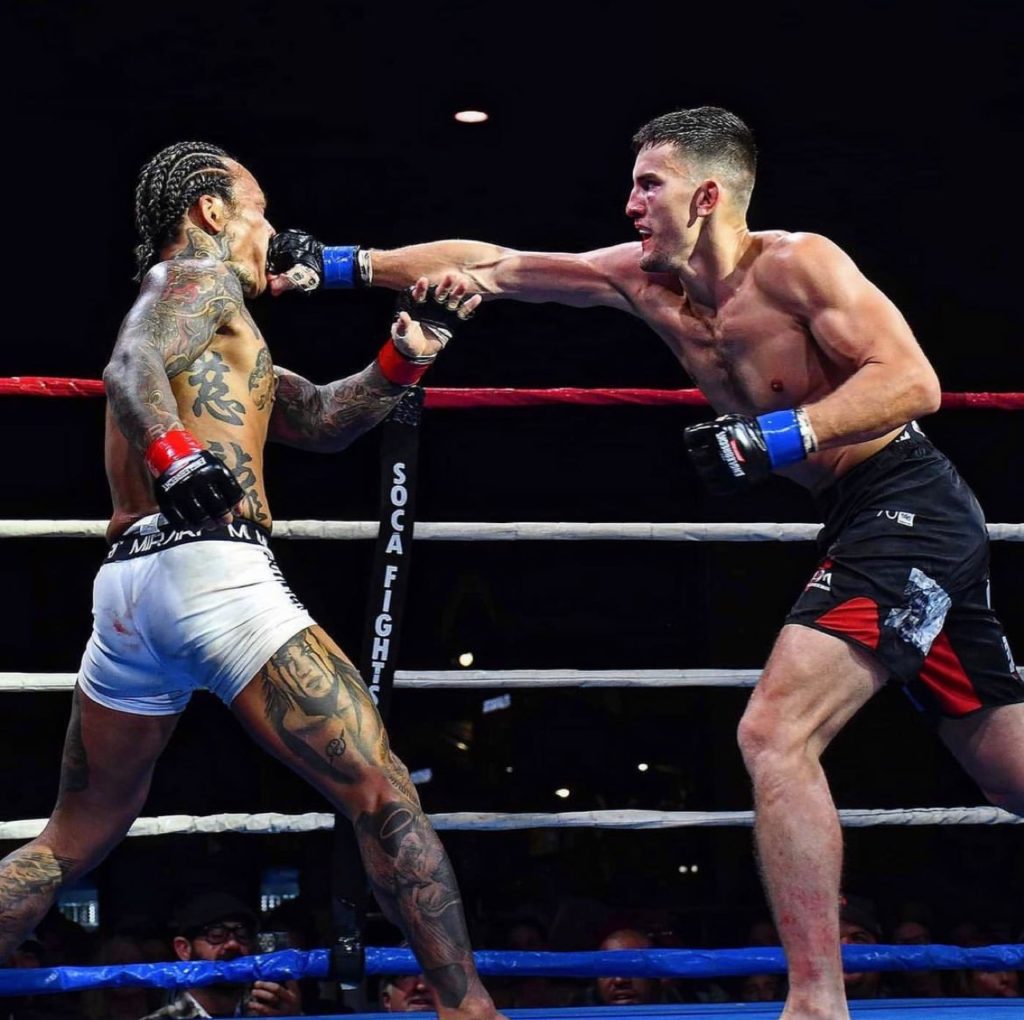 Shifting gears back into boxing, we were treated to an action packed 6 round super featherweight show from Huntington Beach's blue chip prospect Tayden Beltran (4-0-1 2KOs) as he took on San Antonio's Trenton Gibson (2-3 1KO). The action was swift between the combatants even though Beltran showed why his is "The Butcher" by dispatching him with combinations in the first round. Gibson was game but just outmatched, however, his leg seemed compromised when he was knocked down early in the round. "The Butcher" smelled blood and carved out another knockdown over his shaky foe before the referee waved things off.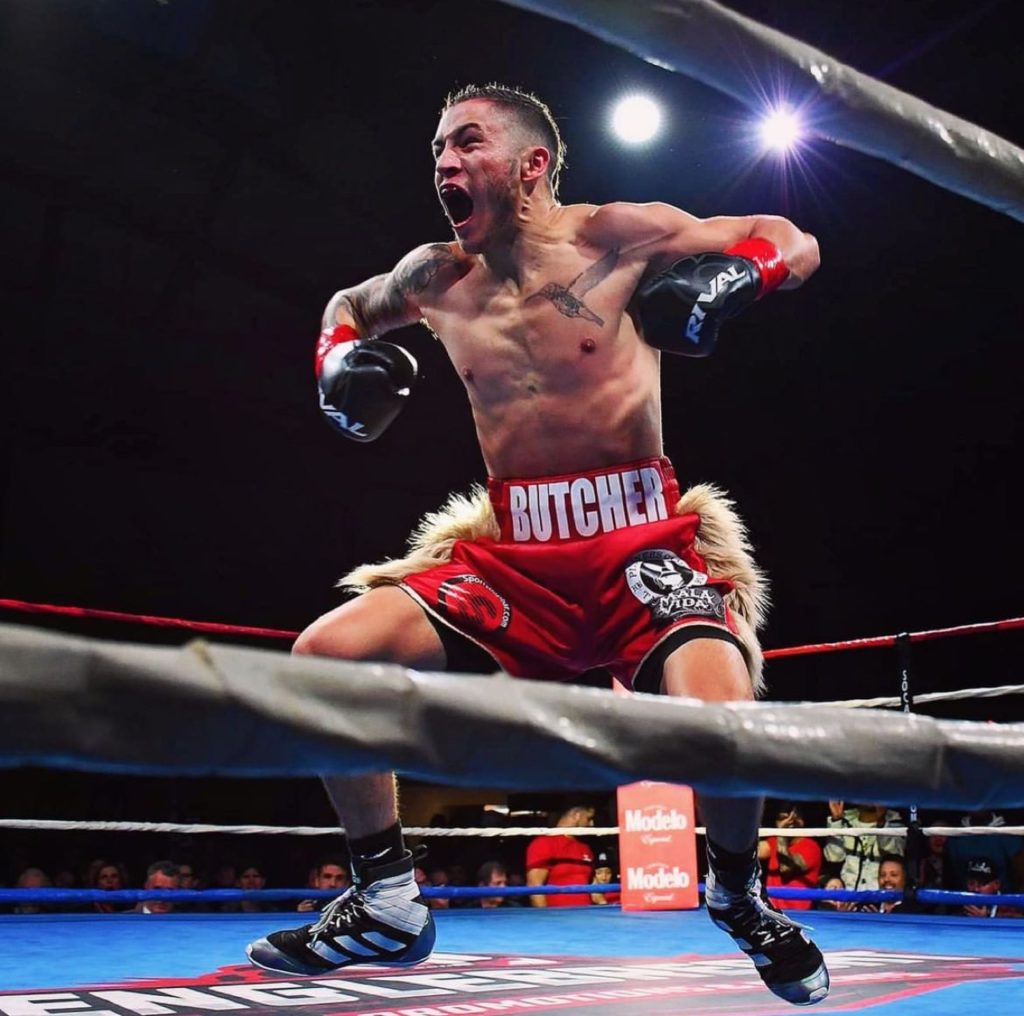 Returning to MMA, the crowd was supercharged by the 3 round featherweight contest between Fullerton's Jeungjoo Choi making his pro debut against Norwalk's Bryen Dao (1-1). This matchup was a back and forth brawl the entire way. In the first round alone, both fighters wobbled each other with strikes as Choi appeared to win it. The second saw Dao work on his ground game as he mauled Choi on the ropes and on the ground. By the end of the round both fighters had blood emanating from various orifices on their face. The third round saw Dao take the fight to Choi and ultimately pull out a 3 round decision. Dao moves to 2-1 and Choi falls to 0-1.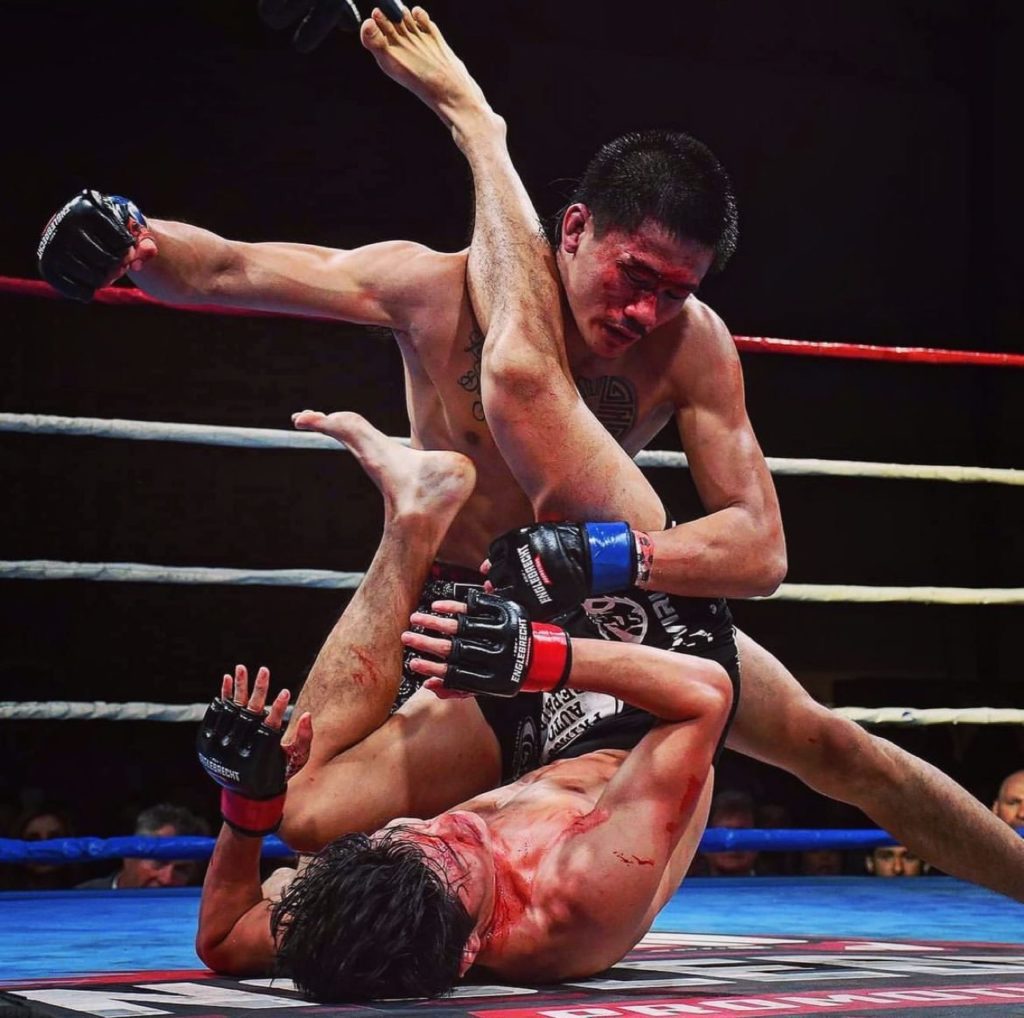 Closing out this amazing evening and incredible Fight Club OC year was a 6 round heavyweight bout. As the Tequila Mandala Fight of the Night, fans were treated to Santa Ana's Ricky Frausto (7-1 1KO) taking on Huntington Beach's Kaleel Carter (4-2 3KOs). Titled "The Beach vs. The Streets" these fighters closed the show strong! Frausto started off with movement and snapping punches, as Carter seemed content to wait and land counter shots. As we settled into the third round it seemed like it would be a boxing match all the way. That is until Carter exploded with a series of combinations knocking Frausto down and out. It was a fitting end to the explosive 2022 that Fight Club OC had.
It was another great night of fights at Fight Club OC! We will be returning next year on February 16th from, where else, The Hangar at the OC Fair & Event Center in lovely Costa Mesa, CA! Tickets for the Fight Club OC February 16th show go on sale Feb 1st 2023. If you are interested in 2023 Fight Club OC Season Seats for all six shows in 2023 email Drew at fightpromotions@gmail.com. We will see everyone next year, Happy Holidays!