The August 25th Fight Club OC show is shaping up and will see the Pro Debut of local rising star in Antonio Garcia fighting out of Anaheim. Garcia was set to fight at The Gardens Casino on May 9th 2020, then covid hit and shut down everything. Now we are back in business full force and so is Garcia, ready to show his fans that the wait is finally over.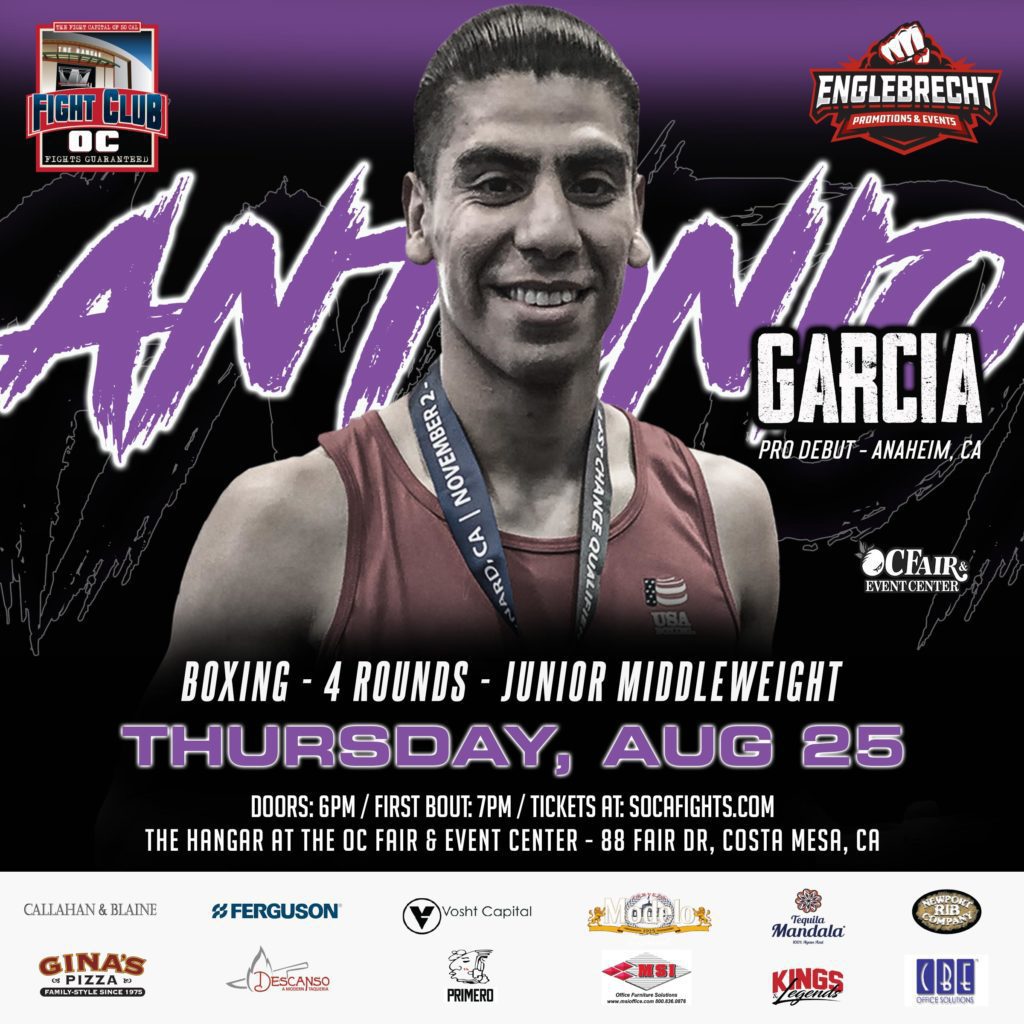 Returning to the Fight Club OC ring to box will be 1-1 Craig Wilkerson from Corona as he is set to take on Alejandro Fugon from Palmdale standing at 3-2-1 (3KO's), this fight set for four rounds of boxing in the Light Heavyweight division.
Pomona's own 6-0 (6KO's) Tito Mercado is back in August against an opponent TBA shortly. This bout will be eight rounds of boxing in the Super Lightweight Division.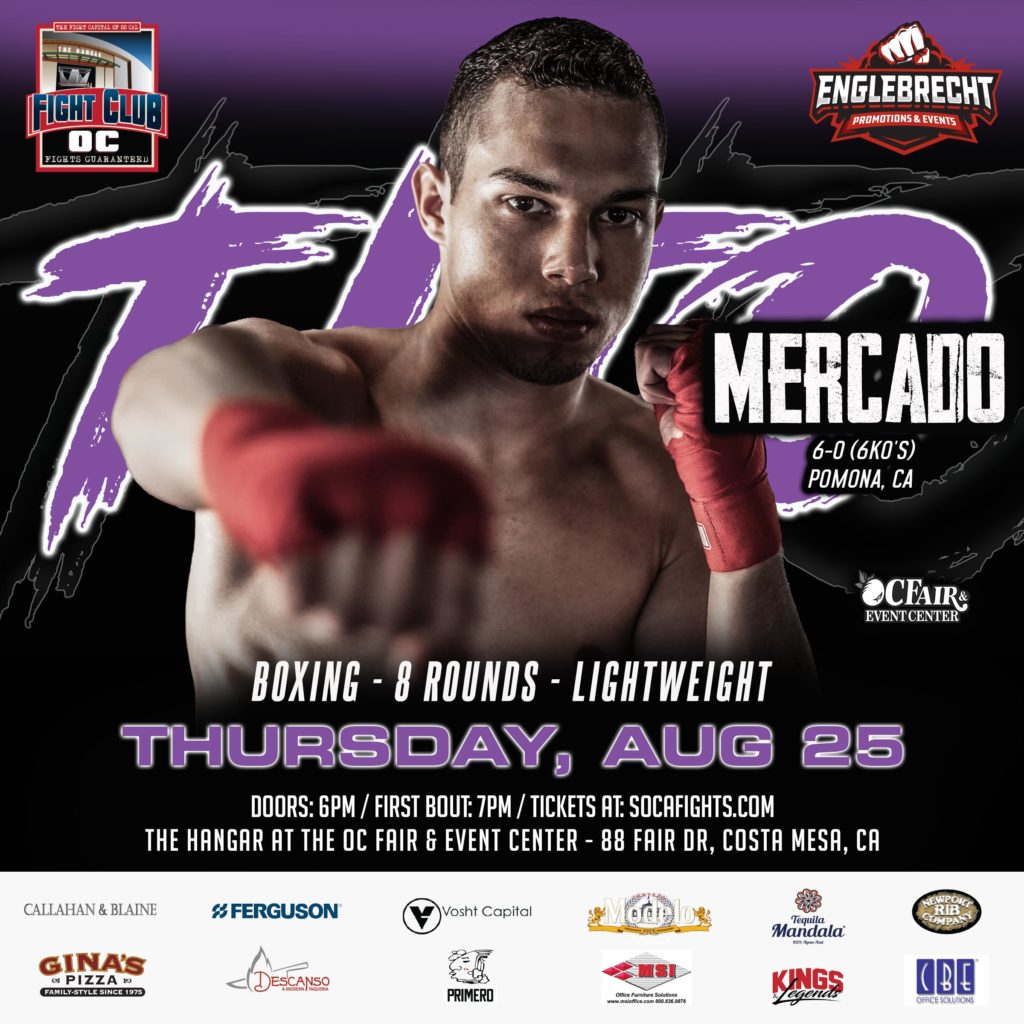 Not to be outdone by Sonny "The Bear" Robledo who put on an outstanding performance in his last fight against Michael Myers where Robledo won by unanimous decision. Robledo's opponent TBA shortly.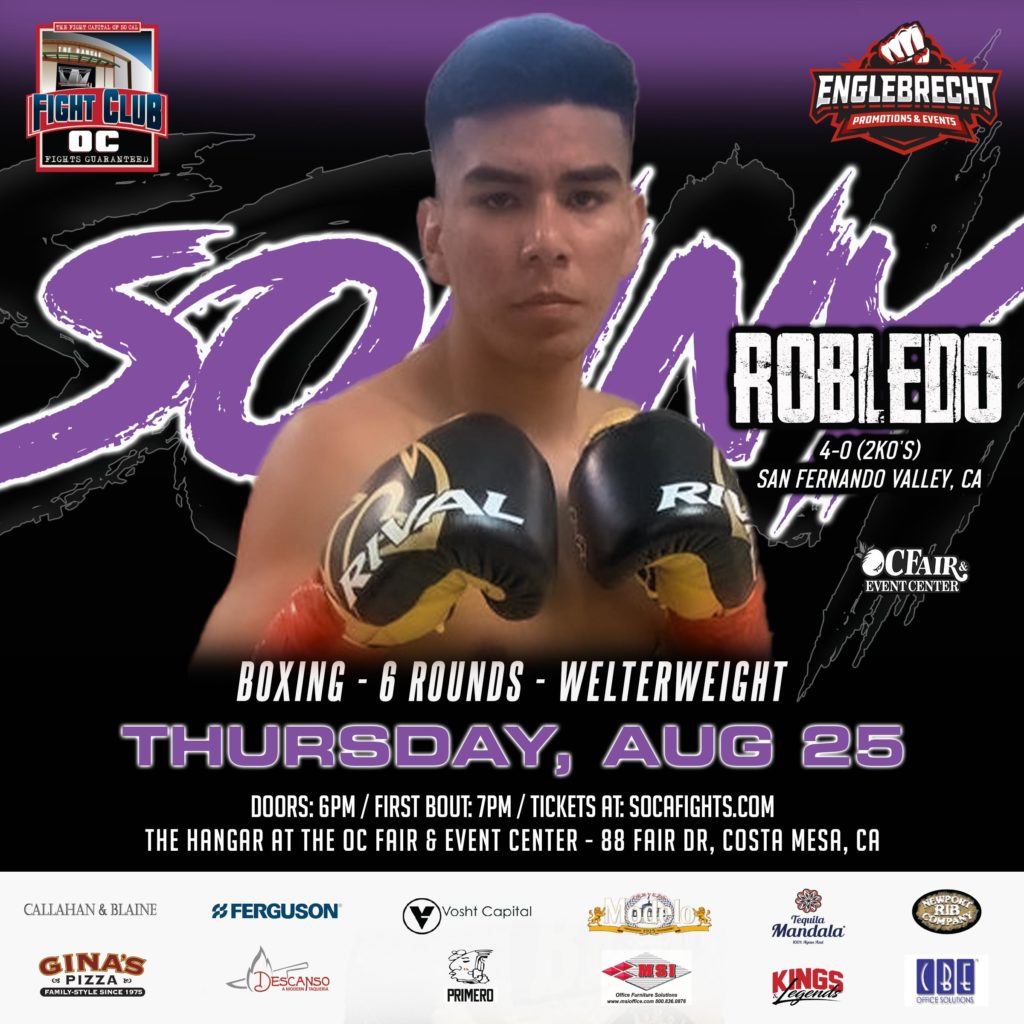 MMA fans in attendance will see Jesse Merritt 5-5-0 from Long Beach take on Palmdale's Saad Ul-Hassan standing at 4-5. This is set for 3 x 5min rounds in the welterweight division. Plus others to be listed as we continue to make our bouts for this card. #fightsguaranteed