For the past 13 years and 25 years before that at the Irvine Marriott, these two fight series were know as the launching pad for fighters making their pro debuts and a place where they could shine and start their journey in the fight game. Thursday, June 8th at Fight Club OC will be no different as four young fighters will be making their professional debuts. Fight Club OC fans know debut fights can be some of the most exciting fights of the night, so as the tradition goes be prepared to wad up a couple of dollars. With less than 100 tickets remaining for this June 8th show featuring four Boxing and two MMA, secure your seats today online at www.socafights.com
Tequila Mandala decided it was time to Sponsor an MMA Bout so on June 8th Jose "El Chingon" Huerta from Bell Gardens returns to Fight Club OC, this time for a Young Champions Belt when he faces tough Carlos Elizarraraz from Santa Ana fresh off his April 13th win. Huerta who has been training harder than ever has never been more ready to answer this challenge. This final bout of the evening is set for 3 Rounds at 5 Minutes each in the Bantamweight division.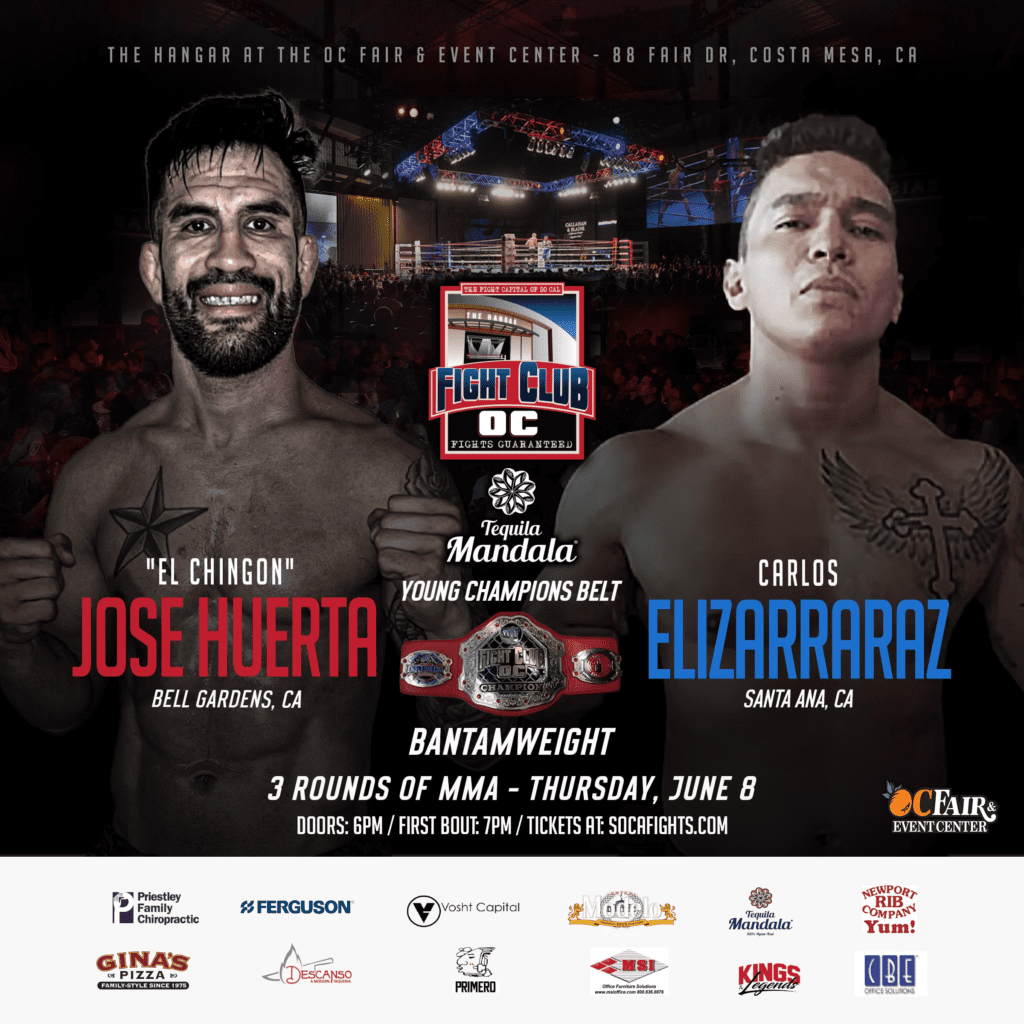 Also in MMA action on June 8th will be Huntington Beach's Nick Olson a veteran of two professional fights as he takes on Kasamune Spirits, a kickboxer who will bemaking his professional MMA debut out of Valencia, CA.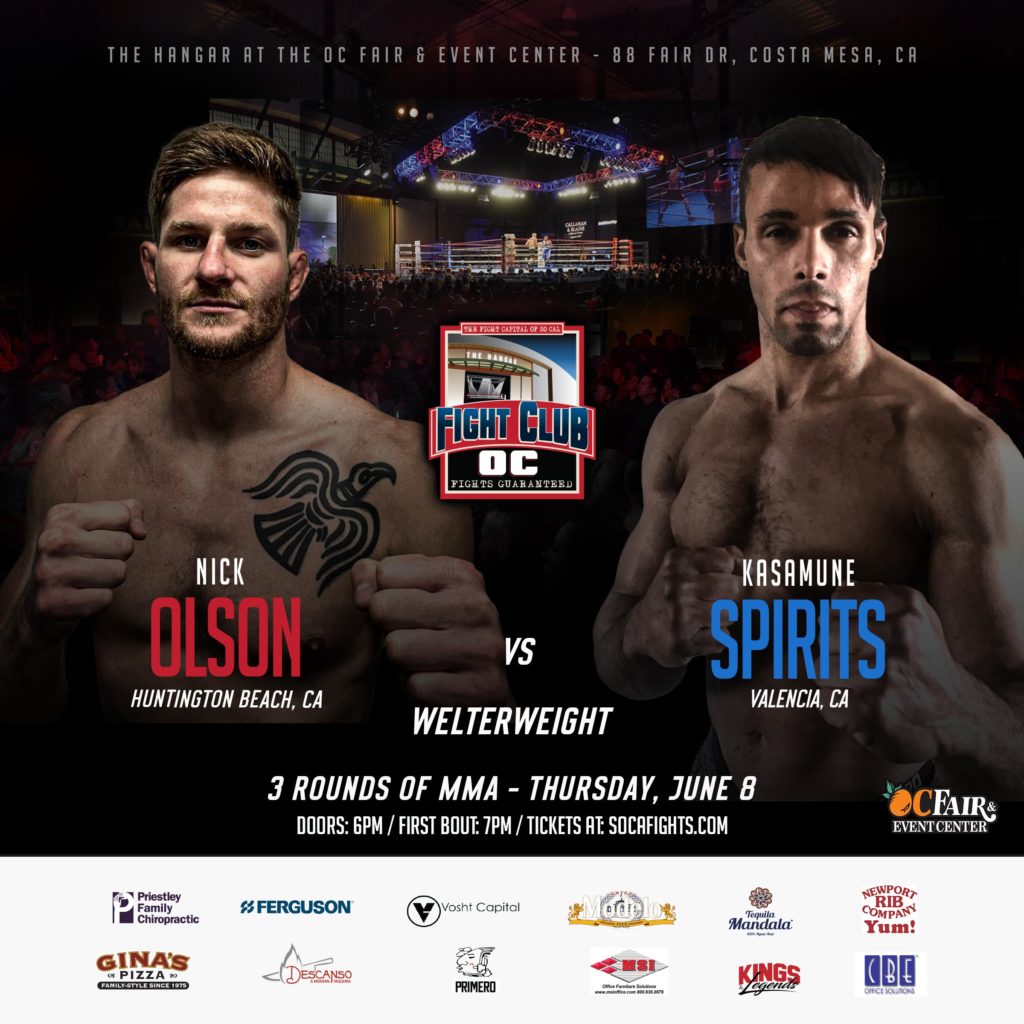 Riverside boxing fans will be in the house come June 8th when Adrian Trujillo is back in action against Edgar Garcia Bram on June 8th, after his unanimous decision win in April against Sabino Sanchez.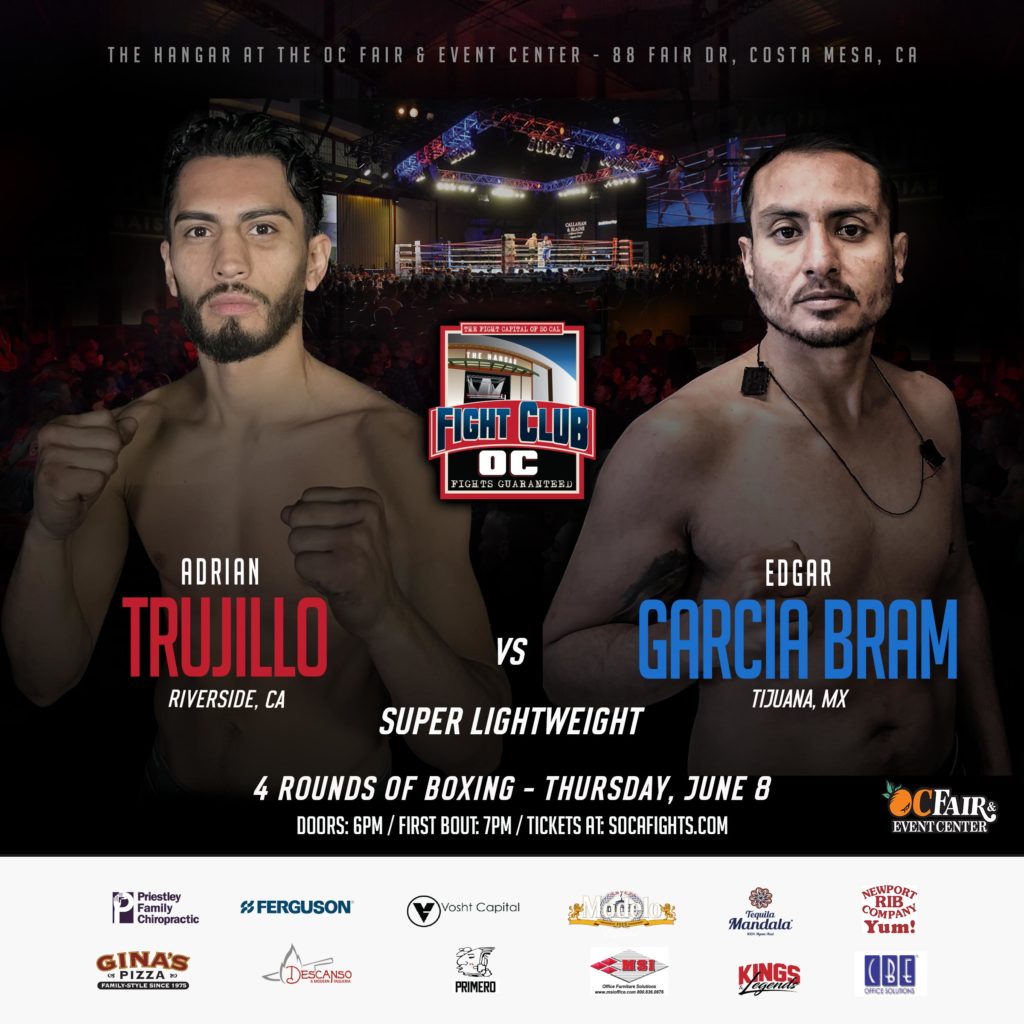 Nate Palencia from Riverside is set to take on Demonte Turner as both fighters make their boxing pro debuts at Super Lightweight.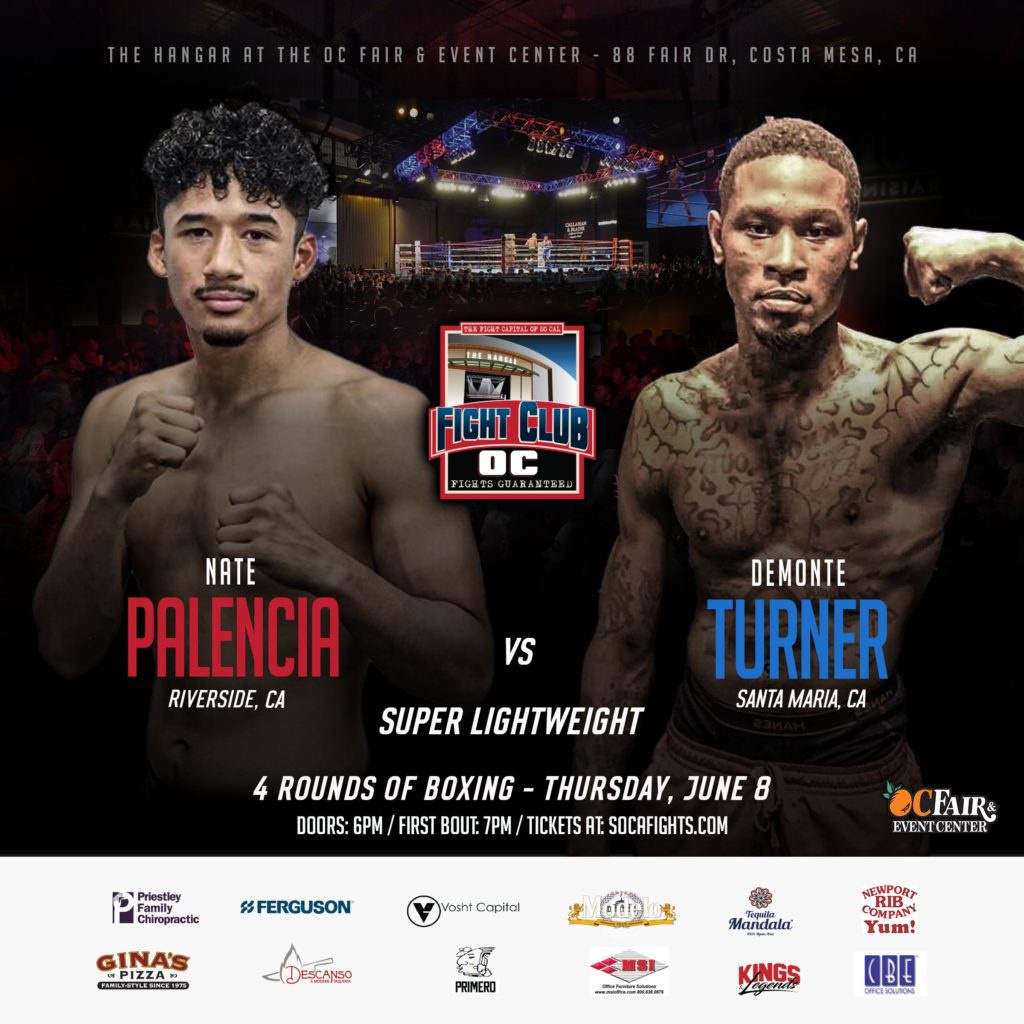 Opening the show will be Riverside's Eric Valdivia as he steps into the ring for the first time as a pro fighter against 1-1 Josias Gonzalez.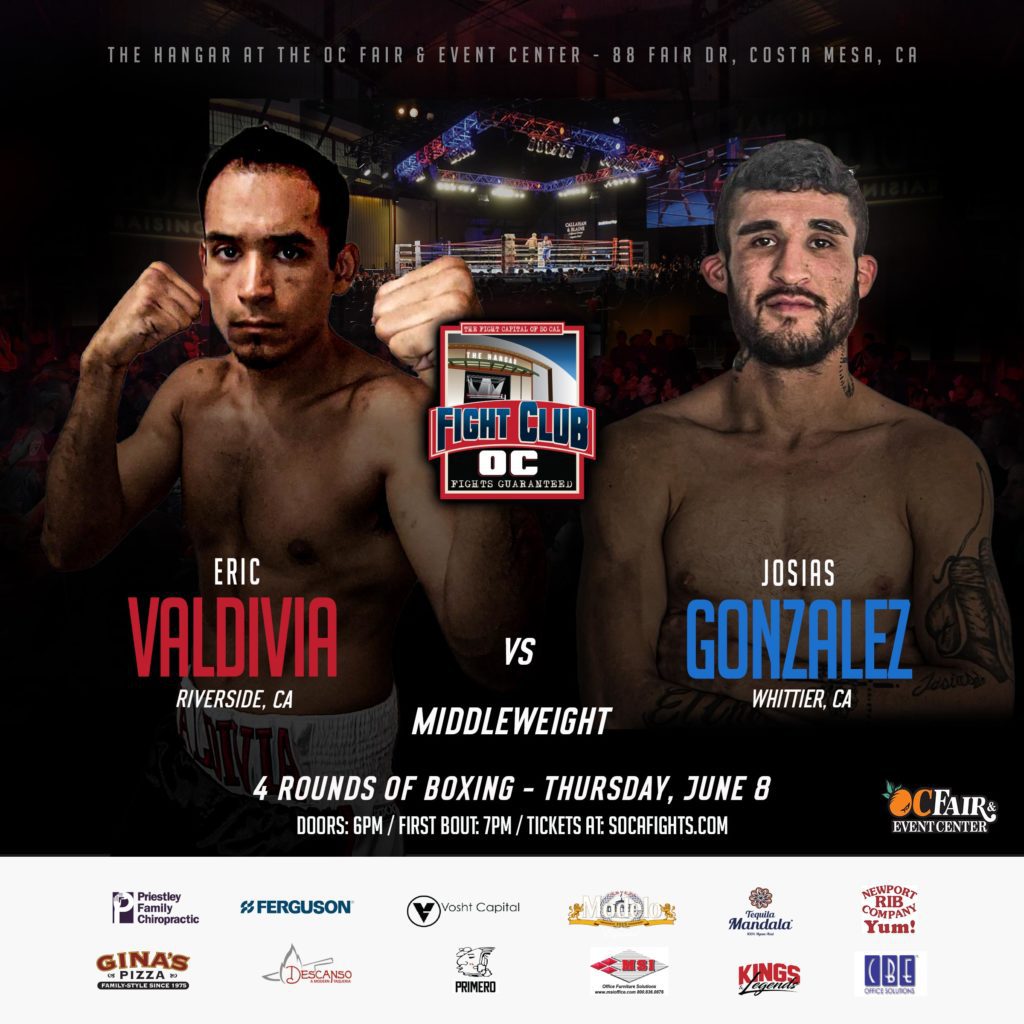 Thursday nights at Fight Club OC is the place to be! Come have the most fun you can have on a Thursday Night in Orange County! With less than 20 tickets remaining online for this show don't be left without a ticket. Secure your seats today online at www.socafights.com and you can join in on the fun as seen in these photos from our last April 13th show. This is Fight Club OC, where we are happy to sell you the seat… but, you'll only need the edge!