It was a historic night on Thursday, September 24th as over 150 cars packed with fans of all ages enjoyed the first California sporting event since March 5th with fans.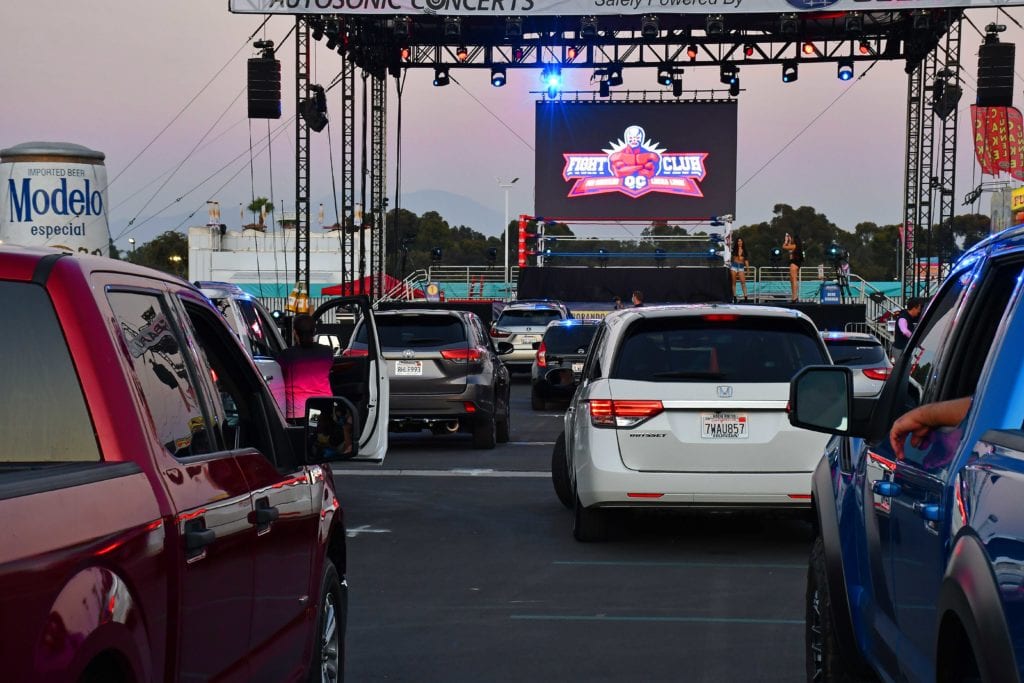 Six exciting pro wrestling and Lucha Libre bouts had the crowd leaning on their horns and flashing their headlights all evening to show their appreciation for great body slams, drop kicks, and high-flying action.

Watch the highlight video below from our September 24th Fight Club OC show below.
Plus, here is link to great Daily Pilot story on the show…
https://www.latimes.com/socal/daily-pilot/sports/story/2020-09-25/lucha-libre-drive-in-wrestling-show-at-orange-county-fairgrounds-is-a-smashing-hit