Englebrecht Promotions & Events returned to the Hangar at the OC Fair & Events Center in Costa Mesa, CA for their fifth sell out show of 2023! Fight Club OC put on a 7 bout card that once again showed why they are the biggest little show in town.
The opening bout was a 3 round MMA contest between Nick Olson (2-2) and Caleb Tenpas in his pro debut. These welterweights had 3 rounds of back and forth action with Olson winning a decision.*
*This is only the second time in Fight Club history that they began a show with an MMA bout.
Heralded Middleweight Jesikah Guerra 3-0 hung a loss on Brianna Jimenez in her pro debut. The contest was closely contested with Guerra doing just enough to take each round, and earn a decision.
San Fernando's Sonny Robledo 9-0 (3KOs) survived a 2nd knockdown to outpoint Ecuador's tough Jose Angulo 15-7 (8KOs). This super lightweight boxing match was a technical contest. Each fighter had their moments, but Robledo closed out strongly in a bout that was strongly reminiscent of Oscar De La Hoya overcoming Ike Quartey in 1999.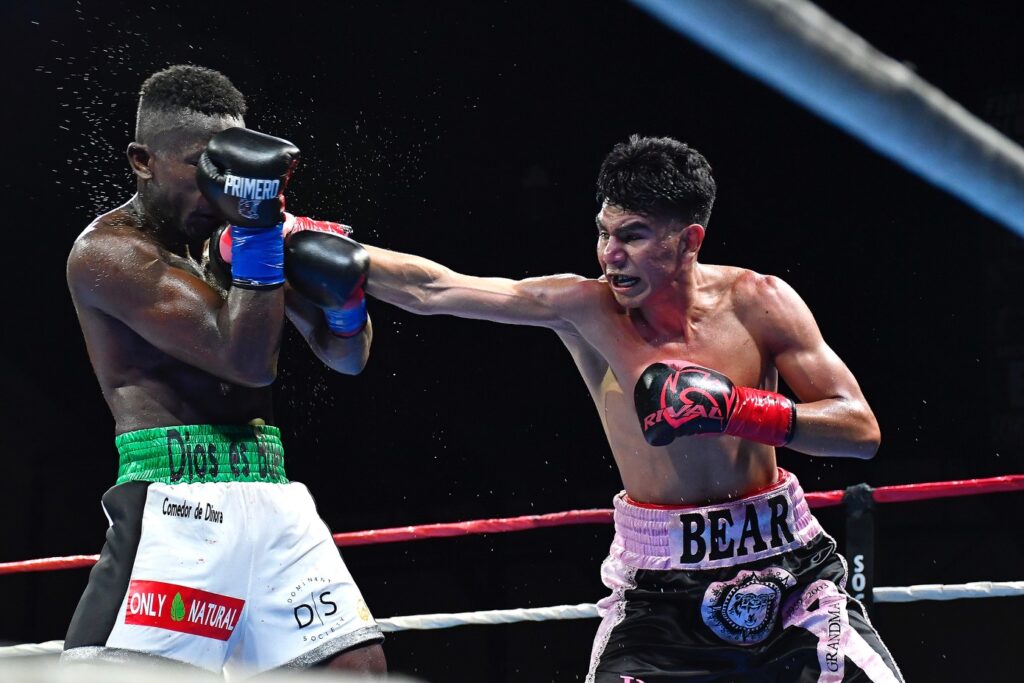 Returning to MMA in a 3 round lightweight bout, Troy Guerrero 7-4, made short work of Mauricio Magdaleno 0-2. Fans were just settling into their seats when Guerrero launched a straight right hand down the middle that knocked his opponent cold. This was clearly the Fight Club OC knockout of the night!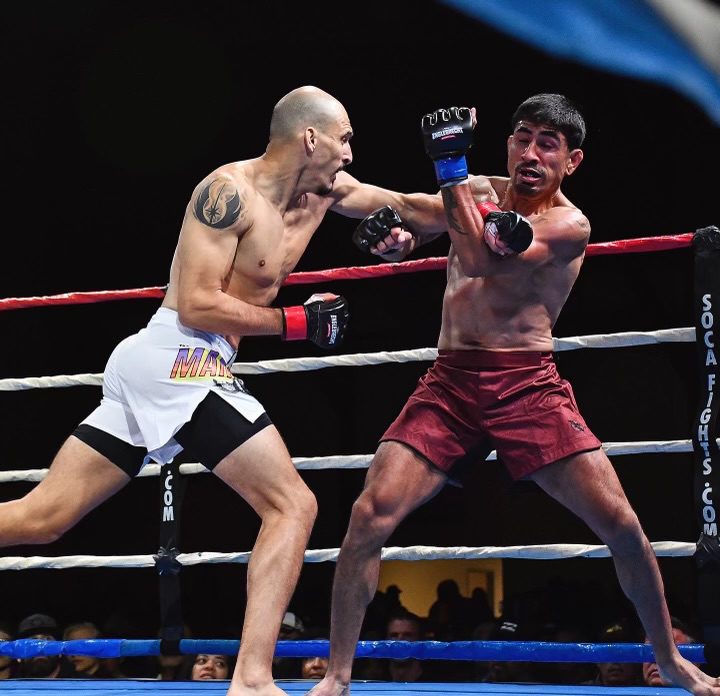 Featherweights Lisa Maudin 1-0 and Angel Blackwell 0-1 made their pro-debuts in a raucous 4 round affair. Both fighters established their dominance in spots, but when all was said and done Maudin took a decision over her game opponent.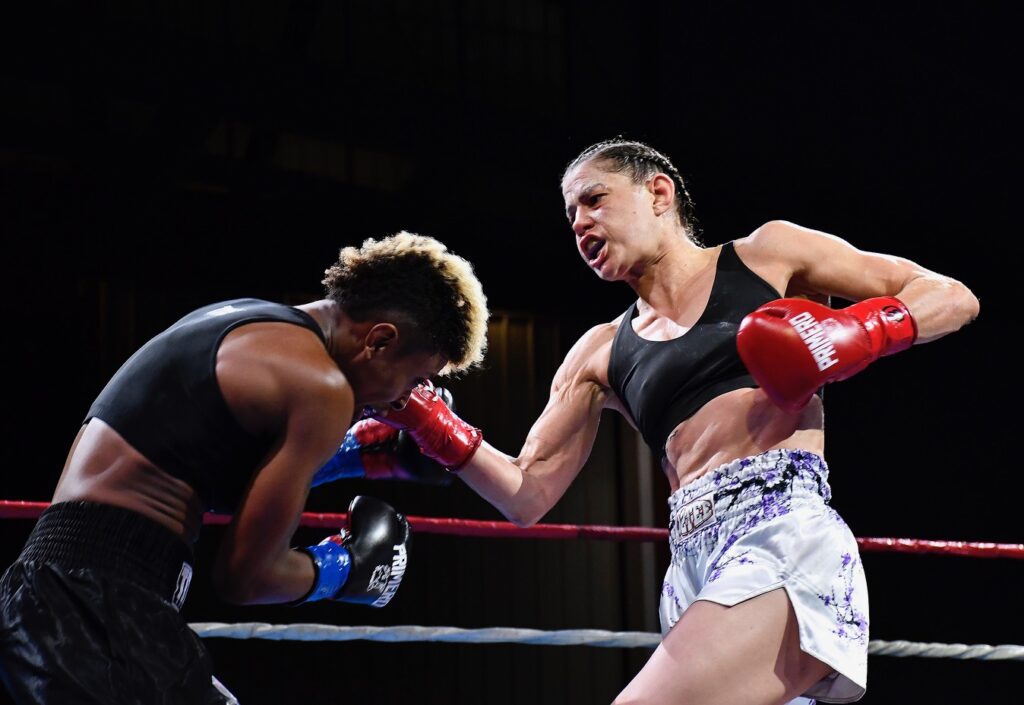 Jordan Panthen 6-0 (5KOs) went the distance for the first time against the highly capable Cameron Krael 20-30-3 (7KOs). Panthen jumped on Krael and stalked him for the majority of the fight. However, Krael used his experience and ring IQ to remain competitive and give Panthen fits. Ultimately, Panthen's consistent, Canelo-like pressure earned him a well deserved 8 round decision. He was bound to go the distance at some point, and this bout will help him in the long run.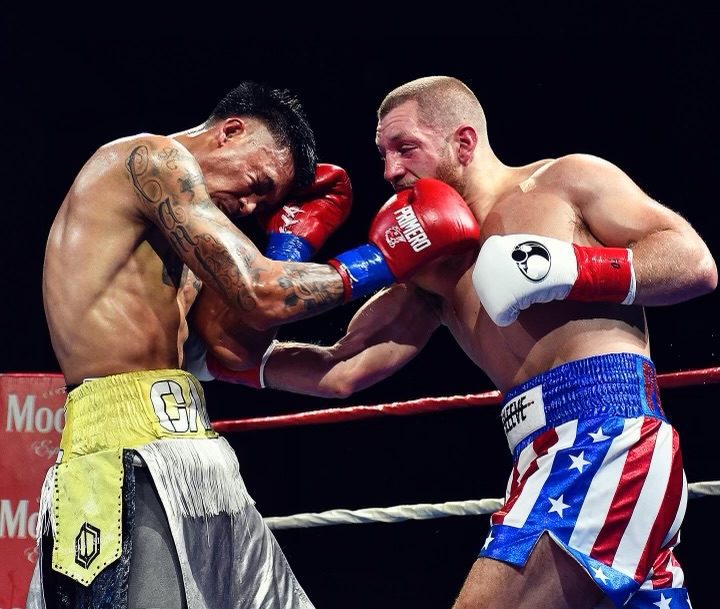 Closing the show was the Tequila Mandala Fight of the Night! Also being contested for the Tequila Mandala Young Champions Super Welterweight Belt, Jesse "Lobito"Gonzalez 7-1-1 (2KOs) took on outgunned Josias Gonzalez 2-2. Lobito Gonzalez was quicker on the draw in round one, simply being just a step ahead of his opponent in the first stanza. The fight continued this way, with each round being a virtual carbon copy of the next. With the crowd cheering him on, Lobito Gonzalez went on to pound out a majority, 6th round decision over his game foe and take home the coveted Tequila Mandala strap.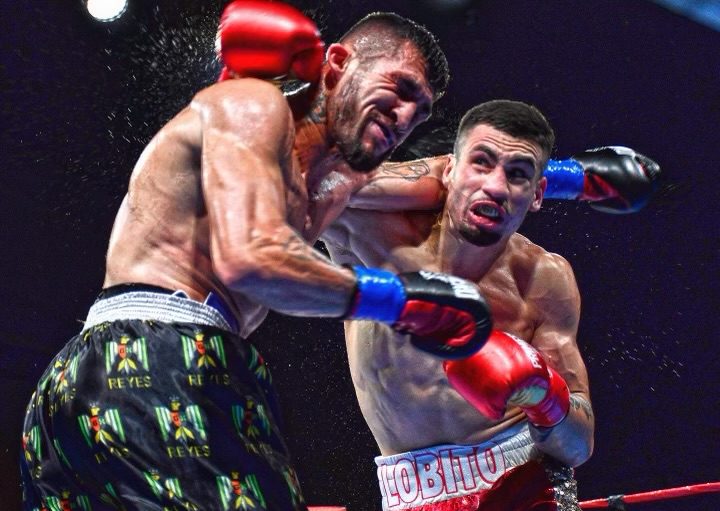 It was yet another great night of fights and a sell out of 1452 at Fight Club OC! We will be returning on December 14th from, where else, The Hangar at the OC Fair & Event Center in lovely Costa Mesa, CA! Grab your tickets HERE! Do not delay as shows are currently selling out weeks before showtime because everyone knows that this is where fights are guaranteed!